Original New York Seltzer™ Root Beer Soda Review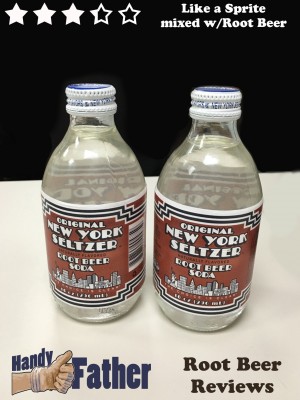 This is the first clear root beer we have tasted so far.  Original New York Seltzer makes several naturally flavored sodas.
Here is what our reviewers had to say:
"It is like a Sprite root beer.  It's pretty good, and easy to drink."
"I thought I remembered the New York Seltzer tasting better than this, but all in all, it's pretty good.  Not my favorite root beer."
"3."
Try it yourself!  Buy New York Seltzer Root Beer Here.
---
The groundbreaking brand known for its signature rounded bottles and crisp, clear, all natural flavors. No artificial flavors, colors, preservatives or corn syrup. ONYS took over the beverage landscape to become a staple across the Country in Retail shops & eateries. The love spread quickly, catapulting ONYS to national and international success. We're bringin' seltzer back. Original New York Seltzer ®