Common DIY Projects for Fathers: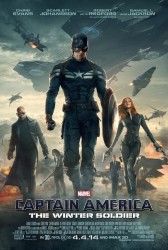 "You need to keep both eyes open." (Spoiler Free) Captain America: The Winter Soldier is the second installment in the Captain America franchise and the eighth in the Marvel Avengers Cinematic Universe, although it feels more like something found amongst the ranks of Mission Impossible or The Bourne … Continue reading →
St. John Brewers Root Beer has a very enticing aroma; very strong and full. When Virgin Islands' St. John Brewers Root Beer is poured into a properly frosted mug, it produces copious amounts of very thick and frothy head that leaves legs down the sides as you drink. St. John Brewers Root Beer has a strong flavor with notes of wintergreen, molasses and licorice / anise.
Compare St. John Brewers Root Beer with any of the spicy root beers, like Virgil's Root Beer, as it is not creamy like a Henry Weinhard's.
Continue reading