Tool usage for handy fathers
Proper tool usage, maintenance, repair and techniques for handy fathers.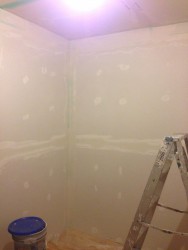 The most time-consuming portion of my pantry remodel was hanging the drywall. In this post I hung drywall, mudded, sanded, primed and painted. There are a handy few tips included for cutting costs as well as links to the tools I used.
Continue reading →