DIY deck & entryway design
Over the Labor Day weekend, I showed my parents the DIY deck design that I've been working on.  This brought their project to my attention.  They are looking to do some work on their deck & entryway design for a DIY project of their own.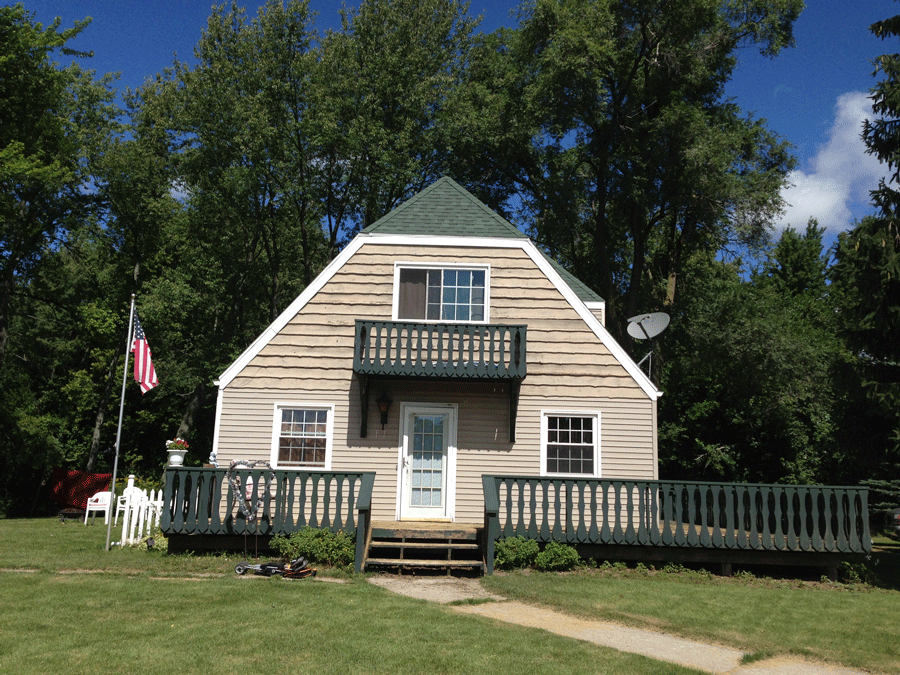 DIY Deck & Entryway Design
This is a simple design I've come up with to see what the finished deck and entryway remodel might look like.  The current faux balcony is rotting off the house, and is not a waterproof awning for those standing in the rain.
My proposed solution to this would be to create an awning that mimics the roof line and style of the existing half hip gable-style roof.
This new entryway design will include a new front door, in red.  It will also include two pillars as support for the awning with a ceiling above for lighting.  Hanging plants will add visual interest.
For the second part of this project, the deck will be brought around the left of the house past the back door.  The new deck addition will allow space for a hot tub in the back. When the deck is brought around the other side of the house, care will have to be taken in matching it to the existing deck, so the entire thing doesn't need replaced.
The most important part of this deck & entryway design is the awning, which will serve to protect the entryway from the elements, effectively replacing the part of the house that has been long neglected.
The next step in this project will be to take measurements and to do a scale drawing of the whole job so we can figure out how it will be done as well as what materials will be needed.
Let me know what you think of this project and any suggestions you may have about DIY deck and entryway design.